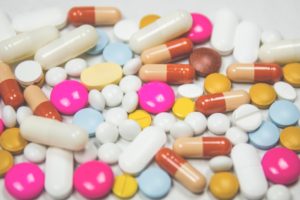 Generic prescriptions work and provides benefits the same as its brand-name version.  It's the same as a brand-name medicine in dosage, safety, effectiveness, and quality, as well as the possible side effects.  The FDA conducts a rigorous review to ensure generic medicines meet the requirements in order to receive FDA approval, such as:

The active ingredient in the generic medicine is the same as in the brand-name drug.
The generic medicine has the same strength, use indications, form (such as a pill or an injection), and form of administration (such as oral or topical).
The inactive ingredients of the generic medicine are acceptable.
The generic medicine is manufactured under the same strict standards as the brand-name medicine.
The container in which the medicine will be distributed is appropriate, and the label is the same as the brand-name medicine's.
Approved generic medicines are usually only sold after patents and other protective rights to the brand-name version have ended. 
New brand-name drugs are usually protected by patents, which keep others from selling generic versions of the drug. Sometimes a period of market exclusivity for a brand-name drug can affect the approval of a generic version.
Once the patents and marketing exclusivities expire, the generic drug can receive the FDA approval to be sold.
Generic medicines tend to cost less than brand-names because they do not have to repeat the studies that are required of the brand-name medicines to prove safety and effectiveness. Also, multiple applications for generic drugs are often approved for a single product; creating competition in the marketplace, and lowering prices.